SG Publishing offers services at all stages of the publication process for scholarly journals; from submission to publication.

Peer Review Management
Peer review is the cornerstone of scholarly publishing. SG publishing has an expertise in peer review industry standards and editorial workflow best practices for scholarly journals. Working with the editors, authors and reviewers, we monitor and facilitate all aspects of the peer review, helping to ensure timely reviews and decisions. We also provide resolution and guidance to editors regarding peer review process and policy improvements, as well as ethical concerns such as duplicate submissions, unprofessional behaviour, and plagiarism. We also handle the administrative tasks of the collection of author fees and copyright transfer/license to publish agreements.
---

Copyediting
Our team of copyeditors are skilled in handling scientific, technical and medical manuscripts from a variety of disciplines. Our team ensures clean and concise communication with authors and editors, when it comes to formatting and editing of the content. We work with submissions to improve grammar and clarity, pose questions to author on possible errors, and ensure strict adherence to journal's bibliographic and textual style. We are also happy to work with you to create a style sheet that conforms to your desired style.
---

Layout
SG Publishing provides services ranging from typesetting and page design to processing of more complex graphic design requirements. The copyedited document is formatted into a professional, finished journal page, in PDF format, and all pages are fully proofread and corrected based on the editors/authors' alterations. Final approved files are paginated and provided in required output for print and/or online publication, including PDF, XML, and HTML.
---

Production Management
Publishing on schedule is important for the journal's readership and also to enhance your authors' experience. SG works closely with authors, editors, and our team of compositors to create a professional final product and ensure timely and accurate publication. We oversee the copyediting, proofreading, and final release of print and electronic deliverables, and also provide PDF/XML/HTML quality assurance. We also lessen editor work-load by building issues, scheduling publication, arranging pagination and sending publication announcements.
---

Indexing Services
To increase the visibility, availability, and readership of a journal, it is integral to be indexed in reputable databases. Post-publication distribution through indexing services increases the discoverability of published works and research. SG Publishing understands the range of factors that determine where a journal should be indexed, and the criteria required prior to submitting a journal for coverage. We will create and provide the necessary metadata and XML file submissions to update and maintain the journal in the index on a regular and ongoing basis.
---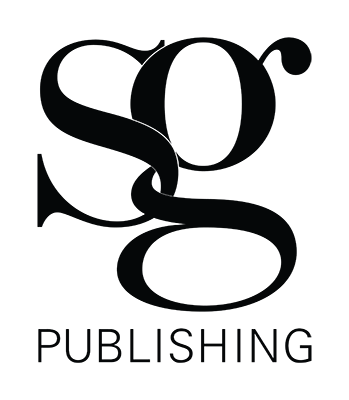 We believe great publications result from our diligent and committed attention to day-to-day operations. Your success is our priority.